(610) 655-5082
Welcome to Premier Equine Veterinary Associates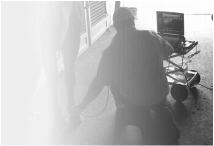 At Premier Equine, we strive to provide a level of care and service unmatched by other equine ambulatory practices. We look forward to meeting you, and providing your horses with premier veterinary care.

We are a full service ambulatory practice with access to clinical facilities for cases requiring monitored treatment, or brief hospitalization. Though we offer a wide array of services our primary area of interest lies in lameness and sports medicine. In conjunction with careful palpation, regional nerve blocks and intra-articular blocks; on-board digital radiography and digital ultrasonography allow us to localize and identify the source of lameness, while joint and bursa injections, stem cell, PRP and IRAP therapies allow us mitigate the effect of conditions such as degenerative joint disease, or even aid in healing tendon and ligament injuries. We also carry a reproductive ultrasound unit, power dental equipment, splints, casting material, and intravenous fluid administration equipment allowing us to diagnose and treat a variety of conditions and offer a variety of services to the equestrian communities of Berks and surrounding counties.

We provide 24-hour emergency service to our current customers, in addition to routine care and advanced lameness diagnostics and therapeutics. Call today to set up an appointment, or to inquire about additional services that we offer.

*We are an exclusively equine practice and do not provide veterinary care for other animal species, large or small.
---
Premier Equine Veterinary Associates, P.C.
Bethel, PA 19507